Price

RM100.50

RM143.50

Product SKU
HydratingBioMarineMoisturizer
Brand
VEGANEED
Size (L x W x H)
3.5 cm x 3.5 cm x 10.5 cm
Availability
In Stock
Shipping Fee
Quantity

2 or more RM172.20
Description
Highlight
Features Maris Aqua a great remedy for various skin conditions. Amazing Pentavitin provides deep moisturization that lasts for 72 hours. High in antioxidants and skin whitening properties with Glasswort. Sea Fennel energizes and rejuvenates skin. Helps reverse signs aging by improving skin tone, texture & elasticity as well as help detoxify skin the skin with Bladderwrack Algae. Infused with Aloe Vera and Chamomile extracts to soothe & calm itchy skin. Leaves skin dewy and glowing.

VEGANEED Hydrating BioMarine Moisturizer Pelembap BioMarin Berhidrasi 50g
Hydrating BioMarine Moisturizer is targeted to replenish the lost emollient of the skin. The high concentration Sea Fennel, Bladderwrack Algae, Horsetail Kelp and Glasswort, 4 types of Seaweed extracted with Desalinated Sea water, function to form a protective humectant film on the skin to attract water, therefore replenishing water loss for a long lasting hydration effect. Encapsulated with hyaluronic acid to form a 3D film on skin. The potent ingredients will slowly be released for continuous hydration. Enhanced Pentavitin, gives instant and deep hydration which lasts up to 72 hours and boosts hyaluronic acid production in the skin by up to 66% as well as improves its overall appearance immediately after use. Infused with Aloe Vera and Chamomile to soothe and calm itchy, dry & flaky skin. Skin feels dewy, supple and more radiant after only 1 use.
Krim Pelembap BioMarin Berhidrasi segera ini bertindak sebagai pengganti pelembut yang berkurangan pada kulit. Dengan kandungan kepekatan tinggi Sea Fennel, Bladderwrack Algae, Horsetail Kelp dan Glasswort, 4 jenis rumpai yang diesktrak dengan air laut yang disuling, membentuk fungsi perlindungan dari kehilangan lembapan dalam kulit dengan menyerap air, untuk menggantikan cecair yang berkurangan untuk mengekalkan hidrasi. Dikemas dengan Asid Hyaluronik untuk membentuk lapisan 3D pada kulit. Bahan ini berpotensi untuk untuk memperlahankan kesurutan hidrasi. Dengan peningkatan Pentavitin, memberi tindak balas dan hidrasi yang berpanjangan sehingga 72 jam dan menghasilkan Asid Hyaluronik sebanyak 66% di mana memberi kesan serta merta selepas digunakan. Dengan diselangi Aloe Vera dan Chamomile membantu menenangkan, melegakan kulit gatal dan kulit bersisik. Kulit terasa lembut, anjal dan meningkatkan pencerahan dengan penggunaan sekali sahaja.
Glasswort – Promising anti-oxidant and whitening properties.
Menjanjikan pencerahan dan anti-oksidan.
Maris Aqua – The remineralising seawater is recognized for its healing power and great remedy for various skin conditions. Crystal clear seawater provides excellent dose of minerals that soothe the skin. This saline solution is very effective for atopic skin & for treating atopic dermatitis. It is ideal as a natural treatment to fight allergies, eczema, psoriasis / flaking. It is a natural antiseptic & has an astringent effect that makes impurities disappear.
Air laut mineral dikenali kerana kuasa pemulihan dan penawar yang hebat untuk pelbagai jenis kulit. Air laut yang jernih mempunyai dos mineral yang menenangkan kulit. Cecair laut ini sangat efektif untuk kulit bermasalah dan merawat kulit bermasalah. Sebagai penawar unggul semulajadi untuk menentang alahan, ekzema, psoriasis / bersisik. Ia adalah antiseptik semulajadi dan mempunyai kesan antiseptik untuk menyingkirkan kekotoran.
Aloe Vera – Provide healing relief from irritation, inflammation and has lots of uses. The enzymes in the plant, can also help get rid of dead skin cells and bad bacteria to make skin smoother.
Memberikan kelegaan penyembuhan dari kerengsaan kulit dan juga pelbagai guna. Enzim-enzim dalam Aloe Vera membantu menyingkirkan sel kulit yang mati dan bakteria yang jahat untuk melembutkan kulit.
Kelp – Reduce the appearance of breakouts. Help protect against UVA rays, external aggressors and daily pollution.
Mengurangkan jerawat berjerawat. Membantu melindungi daripada sinaran UVA, penceroboh luaran dan pencemaran harian.
Chamomile – Promising in reducing photodamage from UV exposure & soothe itchy skin.
Menjanjikan pengurangan kerosakan kerana pendedahan UV dan melegakan kulit yang gatal.
Bladderwrack Algae – Encourages firmer skin tone, texture and improves elasticity. Detoxifies pores and helps reduce redness and eruptions.
Menggalakan ketegangan tona kulit, tekstur dan meningkatkan keanjalan kulit. Menyahtoksinkan liang-liang pori dan mengurangkan kemerahan serta radang kulit.
Pentavitin – Miracle Pentavitin boosts hyaluronic acid production in the skin by 66% & make it soft, supple & plump. Powerful ingredient that binds water to skin & creates a moisture barrier, providing up to 72 hours of hydration. A healthy skin hydration helps preserve the youthfulness of the skin.
Keajaiban Pentavitin dapat meningkatkan penghasilan asid hyaluronik cepat di dalam kulit dengan 66% dan menjadikan kulit lembut, montok dan anjal. Bahan-bahan luar biasa ini mampu menghalang kehilangan air dan mengekalkan hidrasi kulit sehingga 72 jam dan membantu kulit sentiasa awet muda.
Sea Fennel – Antioxidant and conditioning that help improve radiance & tone.
Bersifat antioksidan dan melembutkan membantu meningkatkan tona dan pencerahan kulit.
Directions Of Use: After cleansing and toning, gently massage into face and neck. Can be used daily for day and night.
Length: 3.5cm Width: 3.5cm Height: 10.5cm Volume: 0.05kg
Trade Mark No: TM2019006956
Take Note:
*Shelf Life: 3 years from manufacturing date, 3 months after opening.
*These products contains primarily natural ingredients, it might turn slightly rancid smell or slightly yellowish in colour after prolong storage. This is the characteristic of natural ingredients. It doesn't affect the product quality and cannot be accepted as complaint or refund according to our policy.
*Images are for reference only. Colours on your computer monitor may differ slightly from actual product colours depending on your monitor settings.
*Please check & confirm the items are correct, complete delivery address before check out.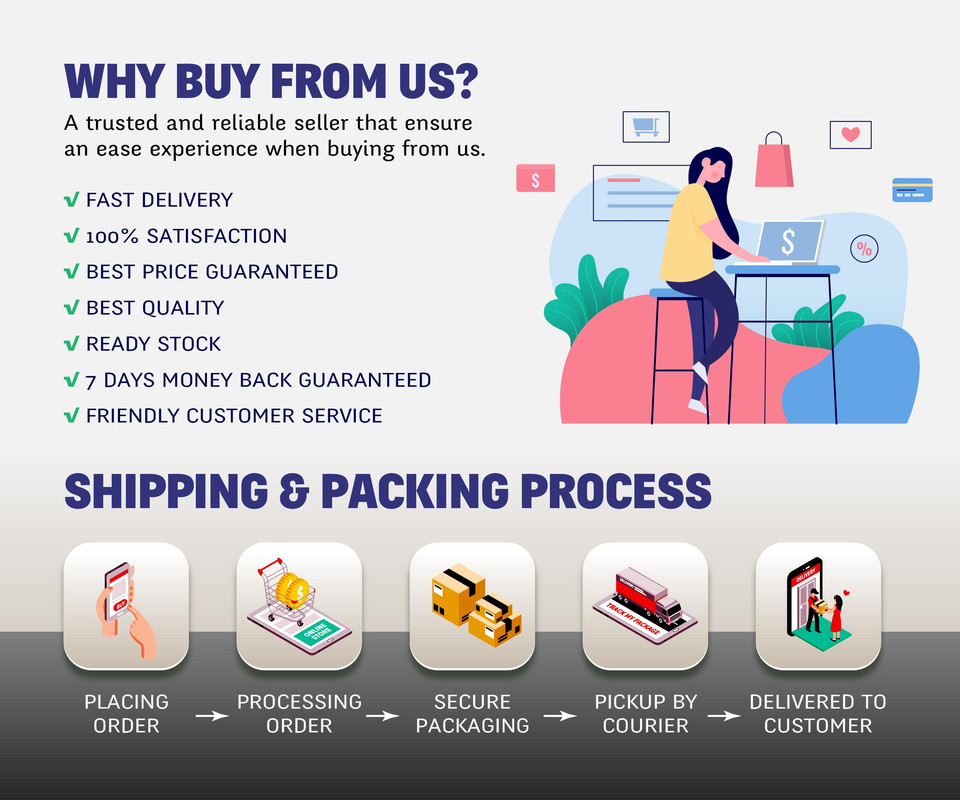 #Moisturizer #FaceMoisturizer #FacialMoisturizer #HydratingMoisturizer #BioMarineMoisturizer #NaturalSkinCare #NaturalBeauty #Beauty #CrueltyFree #Vegan #SensitiveSkin #DehydratedSkin #DrySkin #AllSkinTypes #VitalminsMY
What's in the box
1 x VEGANEED Hydrating BioMarine Moisturizer 50g
1 x VEGANEED Pelembap BioMarin Berhidrasi 50g