VEGANEED Hydrating Mineral Sunscreen Pelindung Cahaya Matahari Tabir Suria SPF50 Mineral Berhidrasi 50g 
Price

RM32.20

RM46.00

Product SKU
HydratingMineralSunscreen
Brand
VEGANEED
Size (L x W x H)
3.5 cm x 3.5 cm x 10.5 cm
Availability
In Stock
Shipping Fee
Quantity

2 or more RM55.20
Description
Highlight
Formulated with Maris Aqua recognized for its healing power and miracle Pentavitin delivers instant hydration lasting up to 72 hours. Promising antioxidant rich formula & skin whitening with Glasswort. Sea Fennel unclog pores, boosts collagen, reduces fine lines & speeds up cell turnover. Light weight, non comedogenic, great sunscreen solution for acne prone skin and good choice for those with redness & rosacea due to highly sensitive skin. Invisible after application and will not leave a white cast. Skin well moisturized, visibly plumper & more youthful looking skin combined with ultimate in mineral sunscreen protection.

VEGANEED Hydrating Mineral Sunscreen Pelindung Cahaya Matahari SPF50 Mineral Berhidrasi 50g
Our Hydrating Mineral Sunscreen SPF50 is designed for daily use. Comes with skincare benefits while offering high protection against the sun. Gentle on sensitive skin, light weight and non comedogenic. Made with inorganic sunscreen filter which do not penetrate the skin. The double sphere enwrapping allow for an even spread of sunscreen on skin and doesn't leave a whitish look nor white cast on the skin. It forms a protective layer on your skin to shield you from the damaging UV. Our proprietary double enwrapping technology allow the formula to be water based, leaving no greasy or oily residue on your skin. Enriched further with Pentavitin, high molecular hyaluronic acid combined with Maris Aqua to form a 3D film on skin for continuous hydration throughout the day leaving the skin soft, smooth and improved overall appearance after only 1 use.
Pelindung UV SPF50 hidrasi kami ini tidak kalis air dan direka untuk kegunaan harian. Dengan kelebihan penjagaan produk muka ini mempunyai perlindungan tinggi dari cahaya matahari. Lembut pada kulit sensitive, jenis ringan dan tidak komedogenik, di mana bahan pelindung matahari yang dibuat dengan bahan tidak berorganik tidak akan meresap ke dalam kulit. Dengan lapisan berganda dengan meratakan keseluruhan kulit tidak akan memberi kesan comot dan bercapuk. Ia membentuk lapisan perlindungan untuk melindungi kulit dari kerosakan UV. Dengan teknologi pembuatan dari produk kami yang berasakan formula air, tidak akan meninggalkan kesan gris dan bekas minyak pada kulit. Diperkayakan dengan Pentavitin, Asid Hyaluronik yang bermolekul tinggi digabungkan dengan Maris Aqua untuk membentuk lapisan 3D pada kulit untuk memanjangkan tempoh hidrasi sepanjang masa. Kulit menjadi lembut, licin dan meningkatkan keseluruhan penampilan wajah dalam penggunaan sekali sehaja.
Titanium Dioxide - Protects skin by blocking absorption of the sun's ultraviolet light that can cause sunburn. Great physical sunscreen for sensitive, redness prone skin. Can be use around the eyes, as it is highly unlikely to cause stinging.
Melindungi kulit dengan menyekat penyerapan sinar ultraviolet matahari yang boleh menyebabkan terbakar sinar matahari. Pelindung matahari fizikal yang hebat untuk kulit sensitif dan rawan kemerahan. Boleh digunakan di sekitar mata, kerana sangat tidak mungkin menyebabkan sengatan mata.
Maris Aqua – The remineralizing seawater is recognized for its healing power and great remedy for various skin conditions. Crystal clear seawater provides excellent dose of minerals that soothe the skin. This saline solution is very effective for atopic skin & for treating atopic dermatitis. It is ideal as a natural treatment to fight allergies, eczema, psoriasis / flaking. It is a natural antiseptic & has an astringent effect that makes impurities disappear.
Air laut mineral dikenali kerana kuasa pemulihan dan penawar yang hebat untuk pelbagai jenis kulit. Air laut yang jernih mempunyai dos mineral yang menenangkan kulit. Cecair laut ini sangat efektif untuk kulit bermasalah dan merawat kulit bermasalah. Sebagai penawar unggul semulajadi untuk menentang alahan, ekzema, psoriasis / bersisik. Ia adalah antiseptik semulajadi dan mempunyai kesan antiseptik untuk menyingkirkan kekotoran.
Kelp – Reduce the appearance of breakouts. Help protect against UVA rays, external aggressors and daily pollution.
Mengurangkan jerawat berjerawat. Membantu melindungi daripada sinaran UVA, penceroboh luaran dan pencemaran harian.
Bladderwrack Algae - Helps reverse signs of aging by improving skin tone, texture & elasticity as well as help detoxify skin. Soothes itchiness and discomfort associated with dryness, acne skin, burns, insect bites and eczema flare ups.
Membantu menterbalikkan kulit tua menjadi muda dengan meningkatkan tona kulit, tekstur dan keanjalan serta membantu detoks kulit. Menenangkan kulit dari kegatalan dan ketidakselesaan seperti kekeringan, jerawat, melecuh, gigitan serangga dan radang ekzema.
Pentavitin – Binds water to the skin & creates a moisture barrier, providing up to 72 hours of hydration. Boosts hyaluronic acid production in the skin by up to 66% making it soft, supple & plump.
Mengikat air ke dalam kulit & mewujudkan penghalang kelembapan, memberikan penghidratan hingga 72 jam. Meningkatkan penghasilan asid hyaluronik pada kulit sehingga 66% menjadikannya lembut & montok.
Glasswort - Promising antioxidant and skin whitening properties.
Menjanjikan pencerahan kulit dan antioksidan.
Sea Fennel – Antioxidant, boosting collagen, reducing fine lines & speeding up cell turnover, which enables your skin to regain its youth.
Antioksidan, peningkatan kolagen yang cepat, mengurangkan garis-garis halus dan mampu pantas mengubah kulit yang tua menjadi muda kembali.
Directions For Use: Apply generously and evenly as the last step in your skincare routine, before makeup and 15 minutes before sun exposure. For extreme exposure to sunlight, recommended application every 2 hours.
Length: 3.5cm Width: 3.5cm Height: 10.5cm Volume: 0.05kg
Trade Mark No: TM2019006956
Take Note:
*Shelf Life: 3 years from manufacturing date, 3 months after opening.
*These products contains primarily natural ingredients, it might turn slightly rancid smell or slightly yellowish in colour after prolong storage. This is the characteristic of natural ingredients. It doesn't affect the product quality and cannot be accepted as complaint or refund according to our policy.
*Images are for reference only. Colours on your computer monitor may differ slightly from actual product colours depending on your monitor settings.
*Please check & confirm the items are correct, complete delivery address before check out.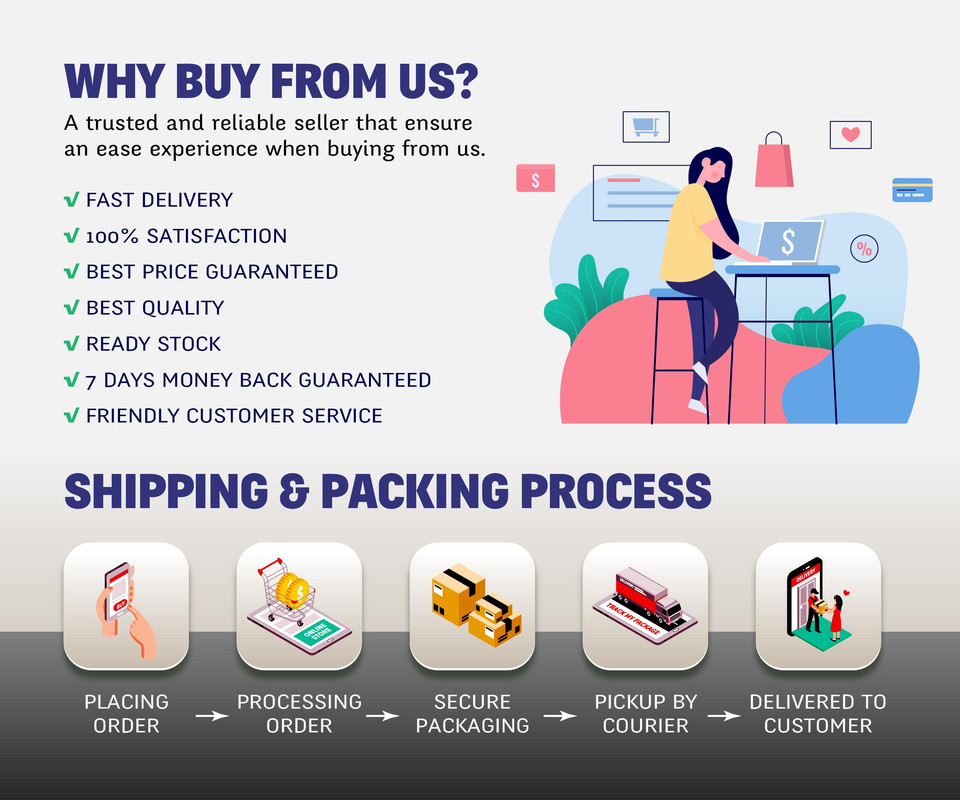 #Sunscreen #Sunblock #SunProtection #FaceSunscreen #FacialSunscreen #HydratingSunscreen #MineralSunscreen #TitaniumDioxide #SPF50 #NaturalSunscreen #NaturalSkinCare #NaturalBeauty #Beauty #CrueltyFree #Vegan #SensitiveSkin #DehydratedSkin #DrySkin #AllSkinTypes #VitalminsMY
What's in the box
1 x VEGANEED Hydrating Mineral Sunscreen SPF50 50g
1 x VEGANEED Pelindung Cahaya Matahari SPF50 Mineral Berhidrasi 50g