VEGANEED Rejuvenating Acne Solution Purifying Toner Solusi Jerawat Secara Rejuvenasi Penyegar Wajah Anti Kantung Minyak Anti Bintik Hitam 50ml
Price

RM72.80

RM104.00

Product SKU
RejuvenatingAcneSolution
Brand
VEGANEED
Size (L x W x H)
3.5 cm x 3.5 cm x 10.5 cm
Availability
In Stock
Shipping Fee
Quantity

2 or more RM124.80
Description
Highlight
Our AHA is naturally derived from Papaya, Pineapple and Orange. It contains a combination of Malic Acid, Lactic Acid and Glycolic Acid. The concentration is just good enough to create an invisible peeling of dead skin cells to reveal clearer skin. Enriched further with Witch Hazel, best known for its purifying efficacy. AHA Daily Peel Toner with fruit acid for enhanced exfoliation, sweep away excess oil, impurities, fade any lingering acne scars and unclog pores for skin to look healthier, more youthful and clear. Ideal shine control and skin clarifier.

VEGANEED Rejuvenating Acne Solution Solusi Jerawat Secara Rejuvenasi 50ml
We advise users with acne prone skin NOT to use scrub or enzyme based exfoliant as acne could get worse. AHA, on the other hand, gently dissolve dead skin cells. Our AHA is naturally derived from Papaya, Pineapple and Orange containing a combination of Malic Acid, Lactic Acid and Glycolic Acid. The concentration is just right enough for daily use, creating an invisible peeling to reveal clearer skin. Enriched further with Witch Hazel which is best known for its purifying efficacy. Our Witch Hazel is sourced from the Rhode Island as it contains the highest concentration of Proanthocyanidines. This item works well for hyperkeratinization. Formulated specifically for the care of Oily / Acne Prone skin, enlarged pores, excessive oil production. Control acne prone complexions and skin renewal with AHA Daily Peel Toner. This high strength anti-aging solution with fruit acids for enhanced exfoliation, sweep away excess oil, impurities, fade any lingering acne scars and unclog pores for skin that look healthier, more youthful and clear. Ideal shine control and skin clarifier. Recommended for non-sensitive skin. Fragrance free.
MAIN INGREDIENTS:
Malic Acid – Malic Acid is a gentle exfoliant with skin benefits like hydration, anti-ageing and smoother skin tone. It also restores the skin pH, even complexion and improved acne.
Lactic Acid – Our source of Lactic Acid is from Fermentation of Plants. Basically, Lactic Acid helps to keep the skin moisturized and feeling less dry. It stimulates collagen renewal, cell renewal, firm up the skin and speeds up cell turnover. Hyperpigmentation (sun spots or age spots) fade, fine lines and wrinkles soften and smoothen out.
Glycolic Acid – Glycolic Acid's known benefits include anti-ageing properties, effectiveness in treating acne and its ability to exfoliate the skin while maintaining a natural pH balance. Helps correct the visible signs of photoaging such as enlarged pores, uneven texture and stimulates collagen synthesis for firmer, younger looking skin.
Witch Hazel – Witch Hazel extract acts as an astringent, it helps reduce acne since it can cleanse skin excess oil and tighten pores. It may also relieve inflammation, soothe irritated skin and help heal minor wounds.
Papaya Fruit Extract – Papaya extract makes an effective, nonabrasive exfoliant. Helps to remove impurities, slough away dead skin cells, fade acne spots, scars and sun damage.
Pineapple Fruit Extract – Cleanse the skin while providing deep hydration. Offer moisturizing, re-mineralizing and toning benefits which are recommended in care for dry and tired skin. Brighten and even out skin tone whilst preventing skin from pollution damage during the day.
Orange Fruit Extract – Ascorbic Acid the major water soluble antioxidant for protecting our skin, anti-inflammatory, skin lightening, anti-microbial and Hesperidin offer skin protection against UVA induced damage fibroblasts and collagen.
Directions For Use: Pump sufficient amount of Rejuvenating Acne Solution on a cotton pad then gently wipe over cleansed face. UV protection is needed during application.
PRECAUTION: This is an intensive treatment product AHAs (fruits acids) contained. Irritation / allergy may occur. If occurred, discontinue the product and if the sign persisted, consult Physician. Not recommended for sensitive, delicate / damaged skin.
PENYELESAIAN JERAWAT SECARA REJUVENASI
Kami menasihatkan pengguna dengan kulit yang mudah berjerawat tidak menggunakan skrub atau pengelupasan berasaskan enzim kerana jerawat boleh bertambah teruk. AHA, sebaliknya, melarutkan sel-sel kulit mati dengan lembut. AHA kami secara semula jadi berasal dari Betik, Nanas dan Oren yang mengandungi gabungan Asid Malik, Asid Laktik dan asid Glikolik. Kepekatannya cukup tepat untuk penggunaan setiap hari, mewujudkan pengelupasan yang tidak kelihatan untuk menampakkan kulit yang lebih cerah. Diperkayakan lagi dengan Witch Hazel yang terkenal dengan khasiat pembersihnya. Witch Hazel kami berasal dari Pulau Rhode dan mengandungi Proanthocyanidines dengan kepekatan tertinggi. Bahan ini berfungsi dengan baik untuk Hiperkeratinisasi. Diformulasikan khas untuk penjagaan kulit berminyak / jerawat, pori-pori yang diperbesar, pengeluaran minyak berlebihan. Kawal rawan jerawat dan pembaharuan kulit dengan Penyegar AHA Pengelupasan Harian. Penyelesaian anti penuaan kekuatan tinggi ini Bersama dengan asid buah untuk pengelupasan yang lebih baik, membersihkan lebihan minyak, kekotoran, memudarkan sebarang parut jerawat yang berlarutan dan liang pori untuk kulit yang kelihatan lebih sihat, muda dan cerah. Sesuai untuk kulit Nampak berseri dan bersinar. Disarankan untuk kulit yang tidak sensitive. Bebas bahan wangian.
BAHAN BAHAN UTAMA:
Asid Malik - Asid Malik adalah agen pengelupasan yang lembut dengan memberi banyak kebaikan seperti hidrasi, anti penuaan dan melembutkan tona kulit. Juga mengekalkan nilai pH kulit, mengurangkan komplikasi dan peningkatan jerawat.
Asid Laktik – Asid Laktik kami disumberkan dari tumbuhan yang difermentasi. Secara asasnya Asid Laktik membantu mengekalkan kelembapan kulit dan mengurangkan kesan kekeringan. Ia juga merangsang pembaharuan kolagen, sel yang diperbaharui, menegangkan kulit dan mempercepatkan penggantian sel kulit baru. Mengelakkan dan merawat masalah hiperpigmentasi (sinaran cahaya matahari atau faktor umur), kusam, garisan halus dan kedutan di wajah.
Asid Glikolik – Manfaat Asid Glikolik yang terkenal termasuk sifat anti-penuaan, keberkesanan dalam merawat jerawat dan kemampuannya untuk mengelupas kulit sambal mengekalkan keseimbangan pH semula jadi. Membantu membetulkan tanda-tanda penuaan yang yang kelihatan seperti pori-pori yang membesar, tekstur yang tidak rata dan merangsang sintesis kolagen untuk kulit yang lebih tegang dan kelihatan lebig muda.
Witch Hazel - Ekstrak Witch Hazel bertindak sebagai astringen, ia membantu mengurangkan jerawat kerana dapat membersihkan minyak yang berlebihan pada kulit dan mengetatkan pori-pori. Ia juga dapat melegakan keradangan, menenangkan kulit yang jengkel dan membantu menyembuhkan luka ringan.
Pati Buah Betik - Ekstrak betik menjadikan pengelupasan berkesan dan tidak kasar. Membantu menghilangkan kekotoran, menghilangkan sel kulit mati, memudarkan bintik jerawat, parut dan kerosakan akibat sinar matahari.
Pati Buah Nanas – Membersihkan kulit sambil memberikan penghidratan yang mendalam. Menawarkan faedah pelembab, mineralisasi semula dan pengencangan yang disyorkan untuk merawat kulit kering dan letih. Mencerahkan dan meratakan warna kulit sambil mengelakkan kulit daripada kerosakan pencemaran pada siang hari.
Pati Buah Oren – Asid Askorbik merupakan antioksidan larut air utama untuk melindungi kulit kita, anti radang, pencerah kulit, anti mikroba dan Hesperidin menawarkan perlindungan kulit terhadap kerosakan fibroblas dan kolagen yang disebabkan oleh UVA.
ARAHAN PENGGUNAAN: Pam amaun yang secukupnya dari SOLUSI JERAWAT SECARA REJUVENASI pada pad kapas dan sapukan pada kulit yang sudah dibersih secara lembut. Perlindungan UV diperlukan selepas dipakai.
LANGKAH BERWASPADA: Produk rawatan intensif ini mengandungi AHA (asid buah). Alergi dan kerengsaan mungkin berlaku. Sekiranya berlaku, hentikan produk dan jika tanda-tanda berterusan, sila berjumpa dengan Doktor. Tidak digalakkan untuk kulit sensitif, halus / rosak.
Length: 3.5cm Width: 3.5cm Height: 10.5cm Volume: 0.05kg
Trade Mark No: TM2019006956
Take Note:
*Shelf Life: 3 years from manufacturing date, 3 months after opening.
*These products contains primarily natural ingredients, it might turn slightly rancid smell or slightly yellowish in colour after prolong storage. This is the characteristic of natural ingredients. It doesn't affect the product quality and cannot be accepted as complaint or refund according to our policy.
*Images are for reference only. Colours on your computer monitor may differ slightly from actual product colours depending on your monitor settings.
*Please check & confirm the items are correct, complete delivery address before check out.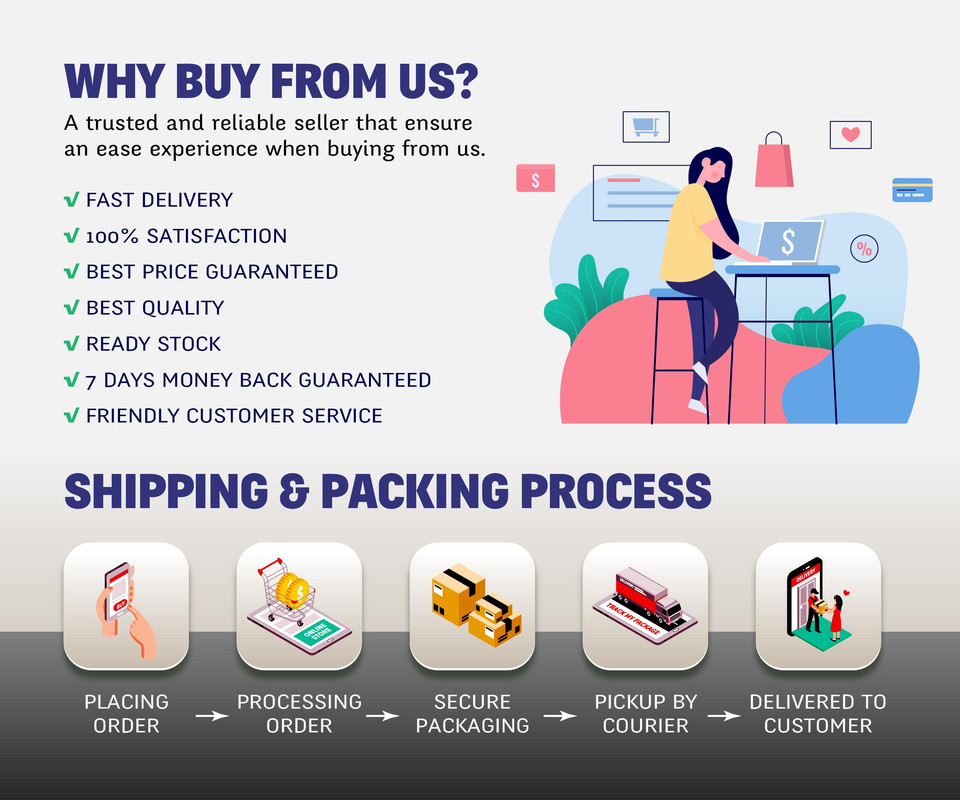 #Toner #FaceToner #FacialToner #AcneToner #OilySkinToner #NaturalToner #NaturalSkinCare #NaturalBeauty #Beauty #CrueltyFree #Vegan #AcneSkin #AcneProneSkin #OilySkin #Blemishes #Pimples #BlackHeads #WhiteHeads #AcneScars #OldScars #Scars #FaceScars #FacialScars #VitalminsMY
What's in the box
1 x VEGANEED Rejuvenating Acne Solution 50ml
1 x VEGANEED Solusi Jerawat Secara Rejuvenasi 50ml